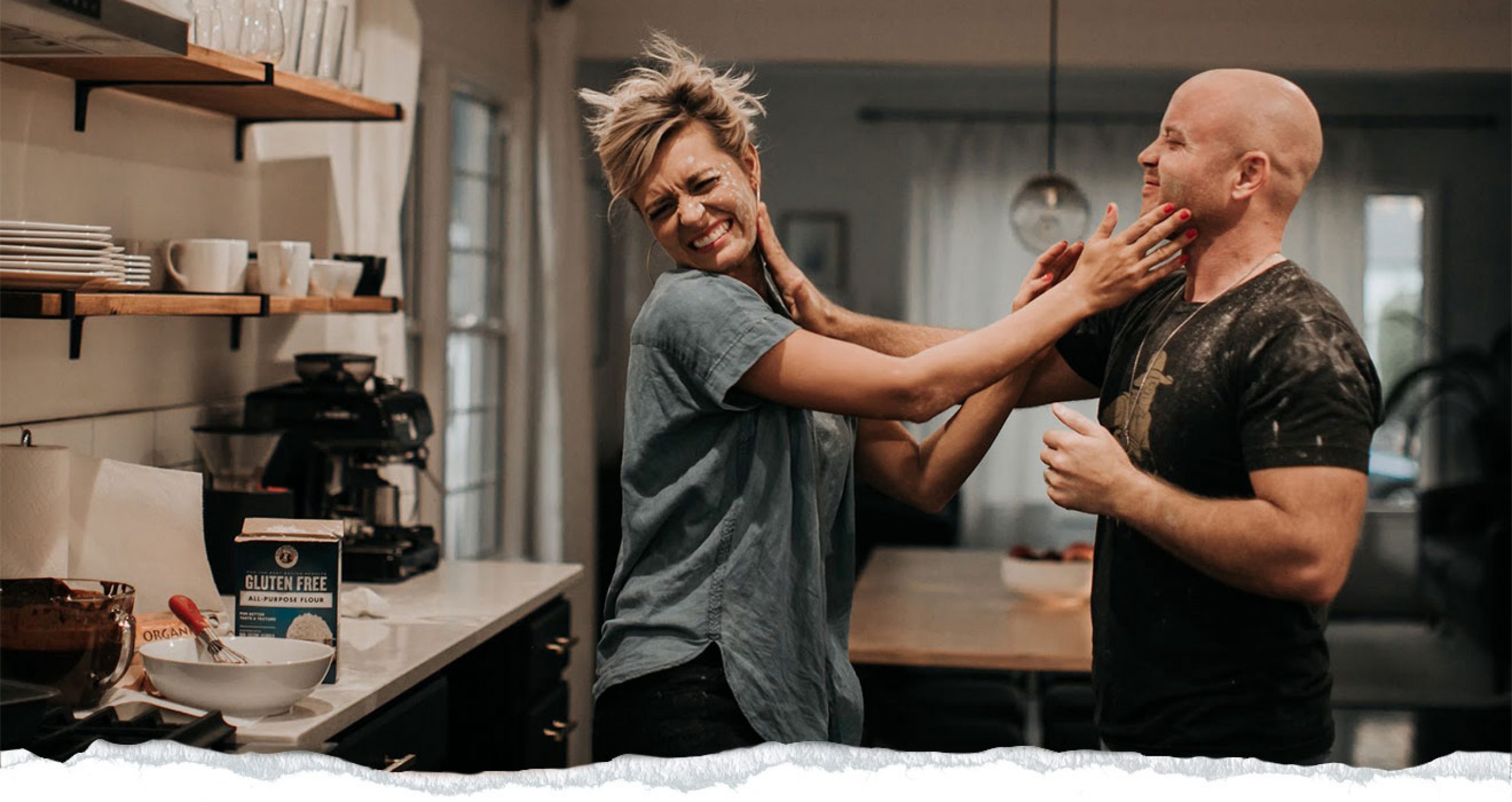 GET CONNECTED TO YOURSELF, GET CONNECTED TO OTHERS, AND GET CONNECTED TO THE LIFE RIGHT IN FRONT OF YOU.
That's me. That's you. And you!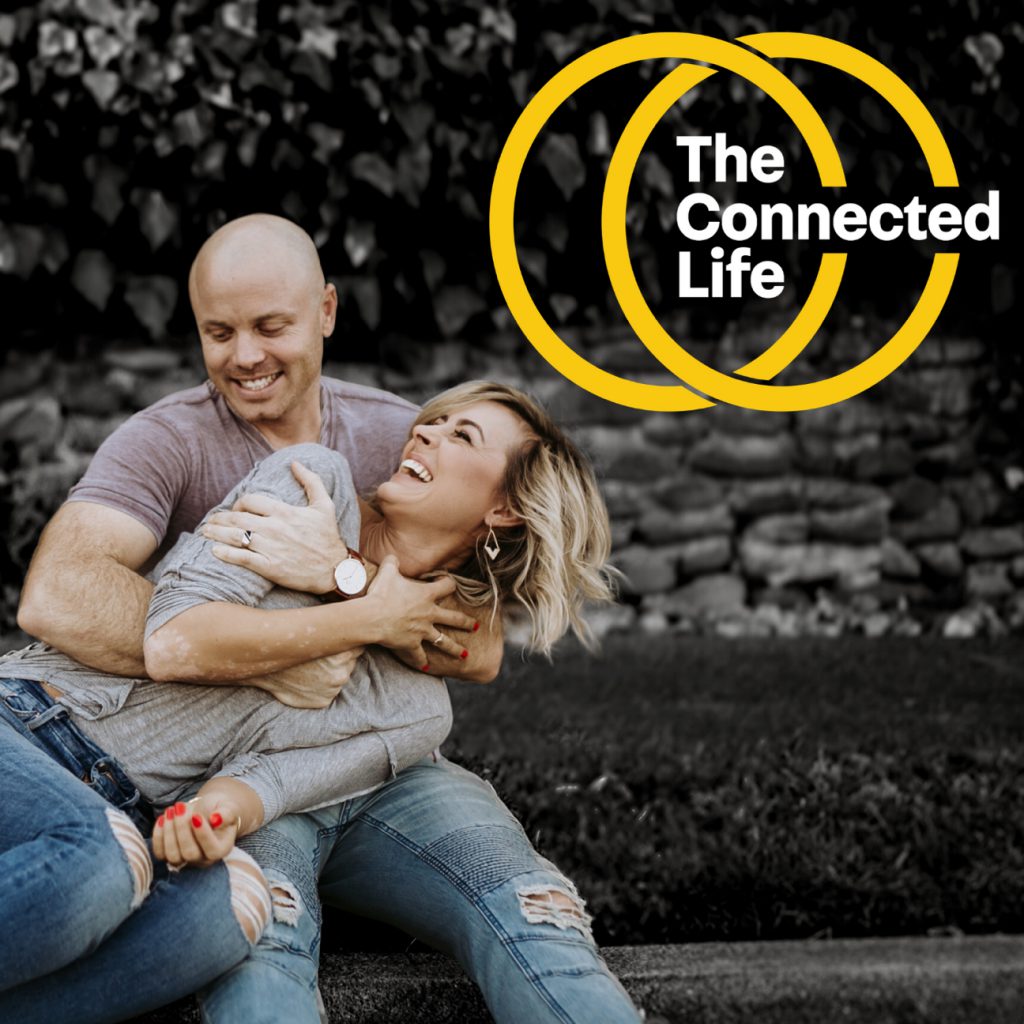 That's me. That's you. And you!
That's me. That's you. And you!
The Connected Life is a thought-provoking conversation about all the beautiful and messy ups and downs of life. Join us as we share vulnerable stories and practical wisdom that will lead you on a journey of connecting with yourself, others, and the world right in front of you. Our authentic, no-BS style will make you laugh, challenge you to dig deep, face your fears, and inspire you to love yourself and others more.

OVER 2000 FIVE STAR REVIEWS!
It is literally free therapy.

"This podcast will absolutely change your life and bring breakthroughs. I discovered The Connected Life several months ago, and I have binged every episode multiple times. The invaluable wealth of knowledge that Justin and Abi freely share has given me healing and breakthrough from depression, shame, self-hatred, and anxiety. In a few short months of taking in this podcast, and also after purchasing their Compassion Project, I'm getting more healing and breakthrough than I have all my life. It's not only that Justin and Abi share knowledge, but they also share their own lives so vulnerably and they don't hold back.
Love!!!!!

Life changing! Their talk on body image weight and self love is seriously so incredible go listen loving this podcast and all of the wisdom and the real life stories that they are sharing! Their talk on sex was seriously life changing! Justin's take was mind blowing and I'm so thankful they shared it! The talk on grief! Wow!!! Thank you for tackling that topic! Seriously it's paralyzed me in fear in different seasons of life and this talk took so much of the fear out of it. Keep doing what you're doing, we are loving it!!!
-Jroseyt
Life-changing.

"Simply put, you cannot find another podcast like this one. Justin and Abi have a way of connecting with me as a listener that literally makes me gasp a little every time a new episode comes out. I've come to a point where I can now literally expect that every Monday, they will share a conversation that is exactly what I need to hear. It leaves me in shock every time. It's a supernatural thing. Their honesty, raw communication, and depth is what sets them apart. They're a gift to me and I'm sure to everyone that opens their hearts to what they have to say. TIP: listen to them and then DO ❤️"
-baygirlAO
This podcast is without rival.

Out of all the books, podcasts, inspirational youtube thumbnails that I have sorted through in search for truth, love, and peace. It is in this podcast that I've discovered life. In the midst of sorting through the pain that a lot of their topics bring to the surface; I'm caught off guard by the joy and laughter they intentionally exude (Like a spoonful of sugar). They have waded through such dark waters only to bring intense light offering solutions! Needless to say, in an internet world of speculation and flimsy ideals, these two lead listeners into the holy ground of their relationship and their stories so that we might also live a connected life!
-Zach Mennell
NOTHING LIKE IT

Abi and Justin, along with their guests they bring on, have put words and pictures to things I've always felt deep down but never known how to articulate or make sense out of. They go to the deepest places and make sense out of the things we as humans all experience and paint it with hope the whole way through. This will change your life.
kyokoelise
Great for teens too!

"I'm 15 and one of my youth leaders recommended I start this podcast due to the unhealthy relationships in my life. AND OH MY has these two wonderful people helped! I've grown in self love and in loving/understanding others, like my parents. Not only have their words spoke truth into my life but opened doors for me to more easily listen to God. Thx!❤️❤️"
Changed my marriage!

I love this podcast. When I get into fights with my husband I listen to their podcast. It reminds me that we are normal human beings and helps give me insight on how to live a healthy marriage. I also find this podcast makes me laugh and loosens me up about the growth of overcoming!! Highly recommend not just for personal growth but entertainment. 
-Lady Rachael
Open My Mind, Heart and Compassion

"I love this couple, they truly have put in the work to study mental and emotional health and it shows. Their understanding has given me language, space and tools I needed to become the person I am. The best me I can be with no B.S. just raw, real authenticity is really a huge part of this podcast."
Quirky, Honest, & Genuine Podcast

"Such a great podcast – love listening to two people, husband and wife and co-workers sharing their own mental health journeys through virtually every phase of life. Humour and just practical insight too."
My Life Makes Sense!

Just about every time I listen to an episode it helps me make sense of my life and what is going on internally. It's given me peace knowing that I'm a normal human. It's given me hope for the future. Thank you guys!
-Josh Rech
Amazing

"I utterly love this podcast I binge listened, have re-listened to many episodes as they are so relevant and now find myself looking forward to Monday's when the new episode drops. Thank you Justin and Abi can't explain how relatable and relevant these are
-HanStar81
Addictive and life giving!

I just started listening to The Connected Life and have deeply enjoyed the social/emotional/comical adventure that is Abi and Justin Stumvoll. I love how they are authentic yet still positive and optimistic. These guys are fun and wise. And they have great voices to boot! Just good stuff all around.
-Kingdom Jake
So much humanity.

"Justin and Abi intentionally and kindly walk listeners through the scary and messy with stories and examples of healing in their own lives. They are entertaining, engaging, loving, and so real. Their connection to raw emotions without shame is incredible and so powerful."
Challenging Truths in Love

Justin and Abi don't shy away from the hard things, in fact, it seems like they run straight toward them. Their courage, vulnerability and how they process life is liberating and healing, if you allow it to be. Funny anecdotes, straight truths, and multiple perspectives (hey, no two people are the same or see the world in the exact same way) – it's an invitation to embrace yourself and others and become your powerful self.
-SnowWhite0123456789
Life Changing

Wow! Listening to this podcast has changed my life. Healing came to me as I listened to the episodes on sex (9 and 10). My view of men, sex, and relationships has completely changed. My view of my body has changed. It's wonderful!
-Danica555
Episode 5
The Battle with our Bodies
Episode 9
Foundations for a Great Sex Life
Episode 17
Learning to Have Realistic Expectations of Yourself
Single and Ready to Mingle
Episode 2
Never Ever Will I Marry You
Episode 25
6 Keys to Successful Dating
Episode 56
How to Master and Win at Dating
Episode 16
6 Keys to Winning a Woman's Heart
Episode 70
The Dog is Not Our Problem
Episode 44
The Life-Long Journey to Great Sex
Episode 22
How Our History Shapes Us
Episode 38
Facing the Reality of Our Childhood - Mother Series pt 1
Episode 28
Blame Free Lifestyle
Do you have a topic you've been dying to hear us talk about? Do you want to be featured on The Connected Life? Great! Send us an intriguing idea for an episode. If your idea is chosen, we'll give you a shout out and do an entire episode around your suggestion. Now stop lollygagging around and come up with some ideas already!
Click to download images and feel free to share them etc.
Come join us as we face our fears, have some fun and talk about all the messiest things of life!