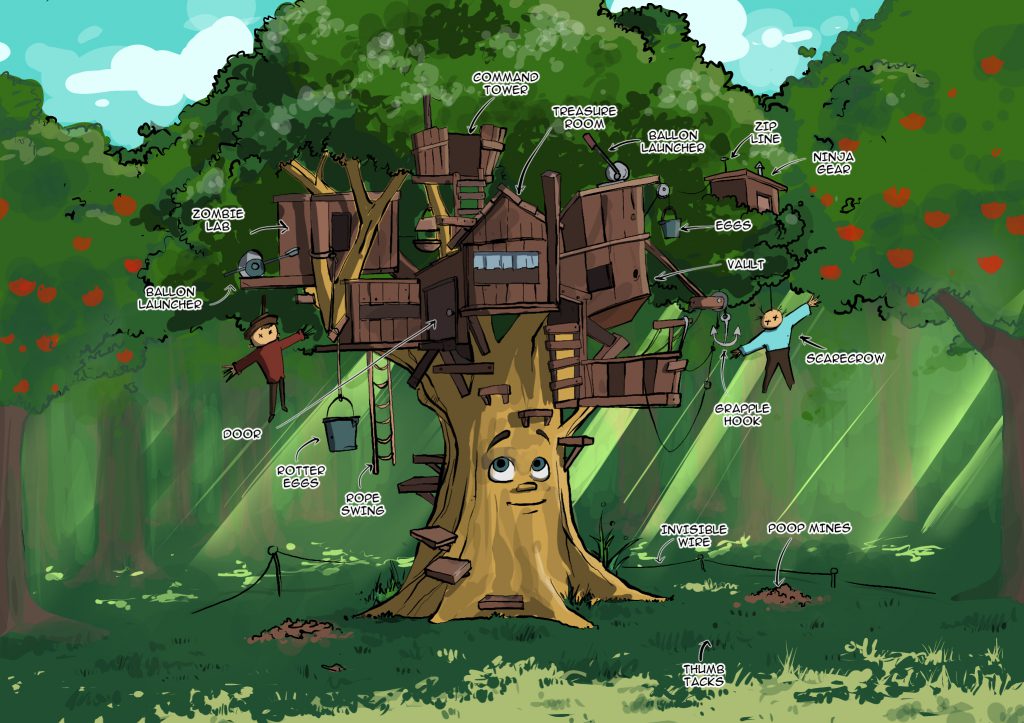 Through an act of providence, Oakie the acorn is buried in an apple orchard by an eccentric adventurer, Otis the wild-eyed squirrel. Oakie finds himself in an unfamiliar world, wrestling with who he is and whether or not he should stay.
After a thrilling adventure exploring the world beyond the orchard, Oakie returns to an unexpected nemesis named Joshua, "the people". When tragedy strikes, Oakie and Joshua must face their greatest losses and embark on the most crucial journey of their lives, changing their destiny forever.
What do Joshua the imaginative boy, Otis the wild-eyed squirrel, Morgan the father tree, Houdini the fearless rabbit, Smokey the faithful raccoon, Duke the revolutionary ant, and Verstand the wise eagle owl have in common? 
Like the relationships that cross each of our paths, these whimsical and uniquely different characters are vitally woven into the tapestry of who Oakie is truly made to be.
Rich in personality and differences, you'll find yourself being moved by their stories as they become a part of yours.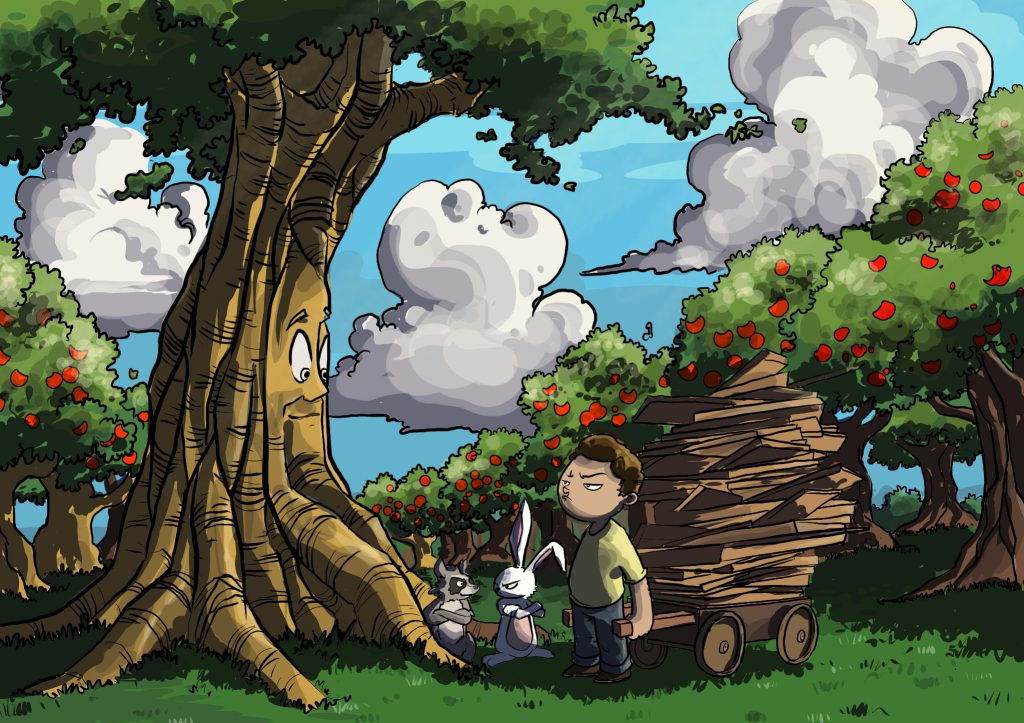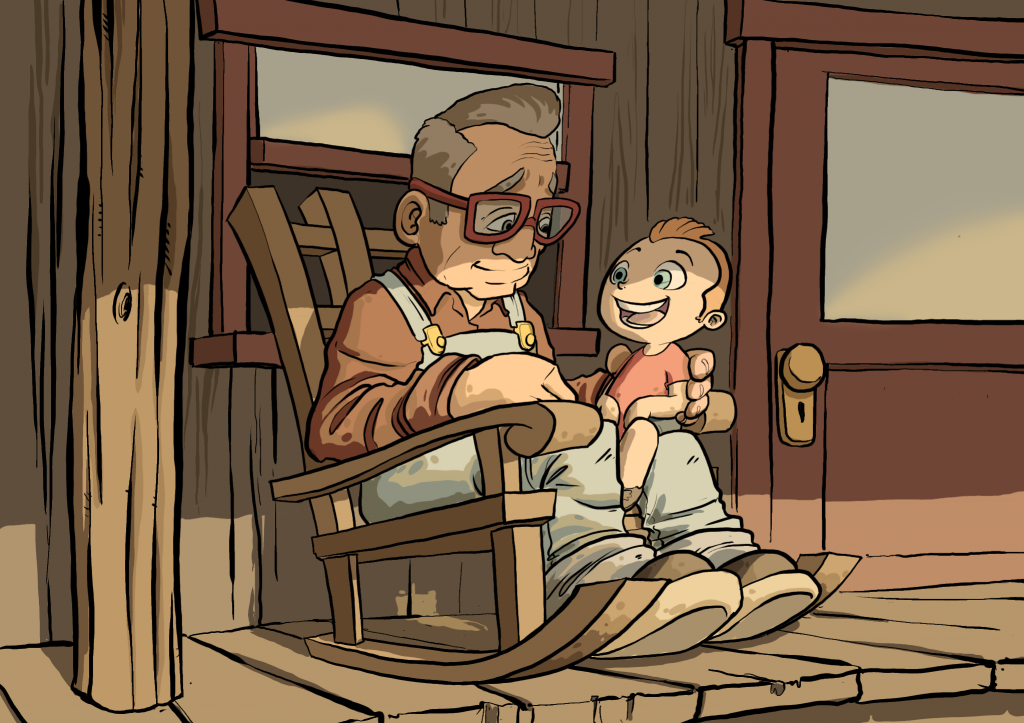 The Tree of Life is a hopeful, yet honest look at the journey of surrender, acceptance, and trust in the midst of facing grief and discovering who we've been created to be. 
It's an invitation for adults to return to the joys of imaginative innocence and a promise to children that everything they need to fulfill their dreams is within them.
What influencers are saying
about The Tree of Life
I highly recommend this inspiring story of hope and triumph...
"The Tree of Life is a beautiful allegory revealing the nature of a Father who loves unconditionally. This perfect love erases all self-imposed limits in this journey we call life. I highly recommend this inspiring story of hope and triumph that will challenge you and your children to fully come alive where you are planted."
Bill Johnson
Best-Selling Author of When Heaven Invades Earth
It makes me yearn for the old days when "kids' books" were big and fat...
"Justin is talented enough to hook you on the first page. The writing is a joy! It makes me yearn for the old days when "kids' books" were big and fat and mom read a chapter aloud every night--before the invention of TV."
Dee
Former Acquisitions Editor at Zondervan Publishing
It has the possibility of bringing healing to so many.
"The message of this book couldn't be more timely! It has the possibility of bringing healing to so many. The wisdom imparted through this book will help both you and your children become healthy and strong."
Seth Dahl
Family Health Strategist and Public Figure
If your family enjoys movies like Disney-Pixar, Meet the Robinsons, Inside Out, Up, and A Bug's Life, you'll love The Tree of Life
THE TREE OF LIFE AUDIOBOOK
Listening is the new reading!
In a fast-paced life, taking the time to sit down and read a book can be difficult, but it shouldn't stop us from experiencing the creative stories that find their way to paper.
This is why I personally dug into my Bachelors degree in film, put on my acting hat, and professionally recorded this story. 
Giving life to the characters, through lending my voice acting to this tale, will give you a front row seat to this story as it existed in my head during its creation.
Don't miss your chance to experience this book on a whole new level. Get yours today.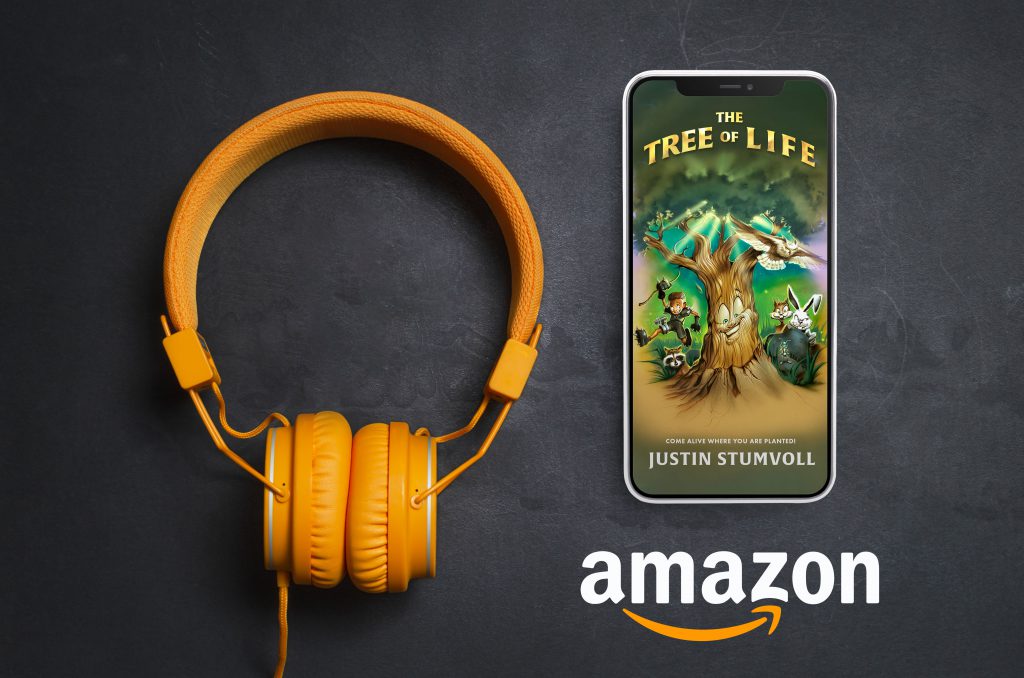 Do you want get the most out of The Tree of Life? Download our FREE Tree of Life Companion Guide.
If you've purchased, or plan on purchasing any version of The Tree of Life, I want to give you a FREE comprehensive 87-Page eGuide packed with questions to help you on your journey of transformation.
To get your eGuide, all you have to do is register below and I'll send it directly to your e-mail address.
Get ready for a wholesome story, packed with adventure, wisdom and heart, for young and old alike!
CHECK OUT WHAT READERS ARE SAYING
With over 5,000 copies sold this is just some of what people have to say. Be sure to  leave your own reviews at Amazon.com.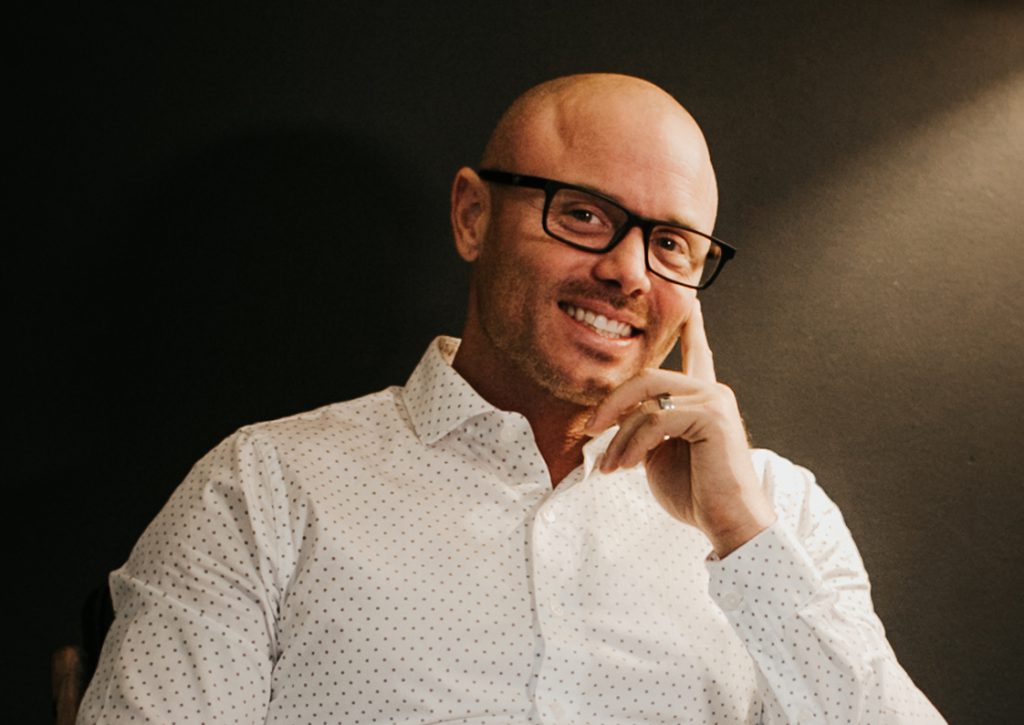 The Birth of The Tree of Life
---
It was 2008, the U.S. economy was about to crash, and I was too ignorant to know that getting married and quitting my stable job, to travel the US with my wife, was a bad idea. ⁣
⁣Over the course of the next year I would spend my entire savings.⁣ ⁣I would come to terms with my greatest fears of inadequacy and abandonment.⁣
⁣I found myself in a puddle of tears and panic pleading for an answer on what to do next. ⁣The phrase, "Learn how to come alive," echoed out in my soul. ⁣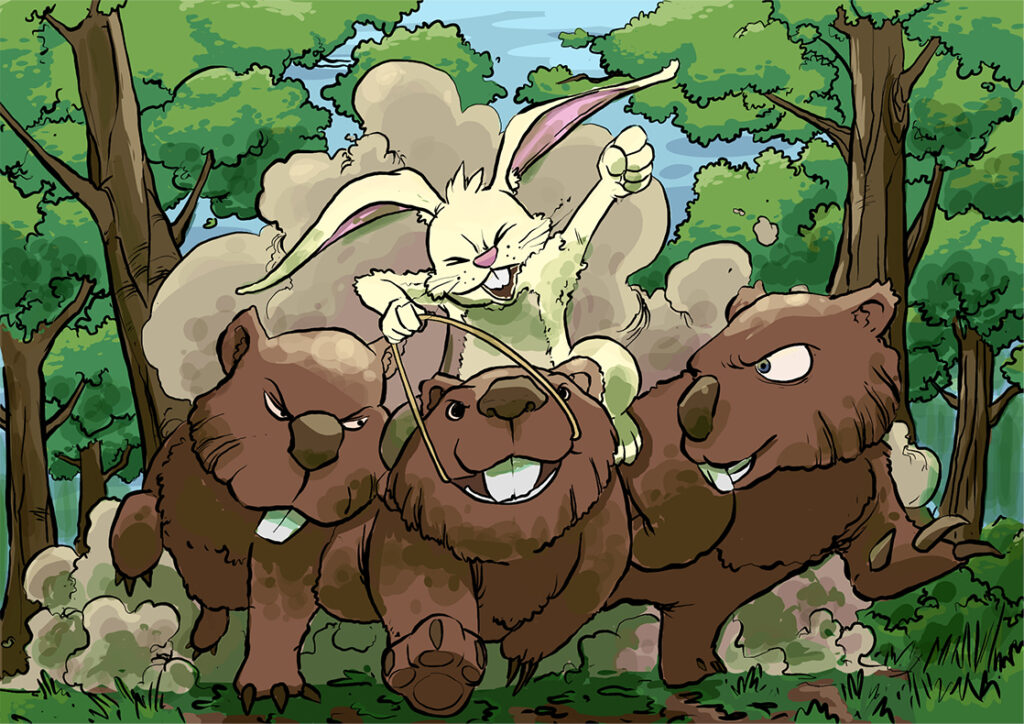 The Birth of The Tree of Life
---
⁣It didn't make sense, but I was determined to discover what it meant to come alive.⁣
⁣What I found is that it started with surrendering my need for control and discovering my childlike wonder that had been lost so long ago. ⁣
⁣Though the journey kicked me in the butt at times, I eventually found a peace and joy that transcended anything I had ever experienced. ⁣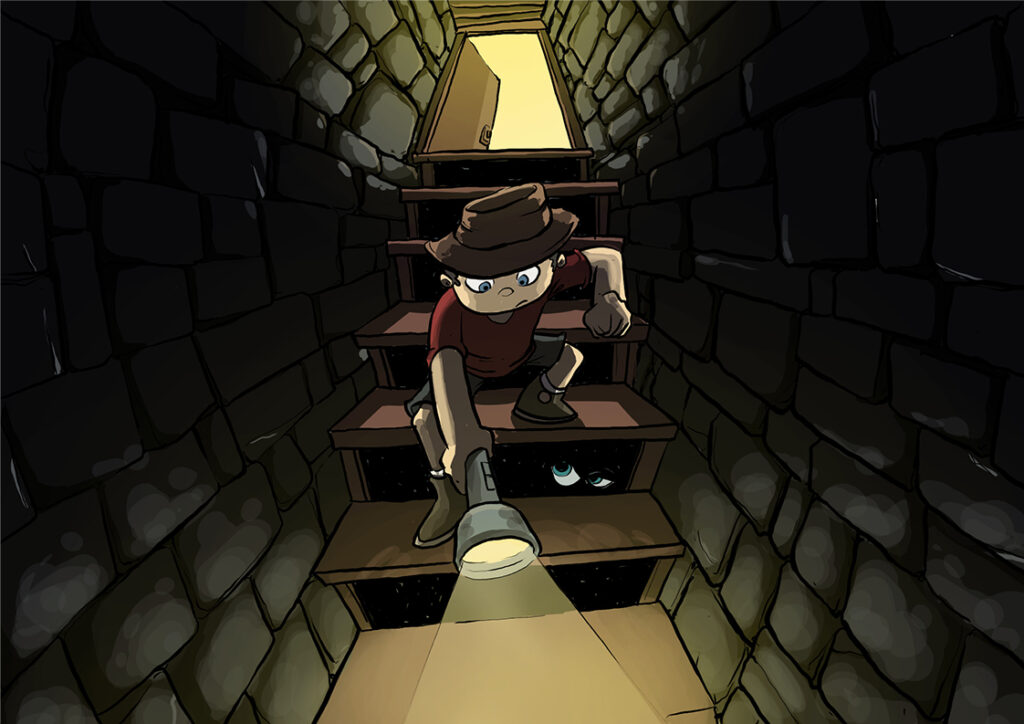 The Birth of The Tree of Life
---
⁣In the midst of it all, I found myself inspired to put my energy, and script writing knowledge, into writing an allegory saturated with the lessons I was learning as I was coming alive to the life right in front of me. ⁣
The Tree of Life is that story. It was five years in the making. Now seven years later this tale of truth and adventure has become an audiobook.⁣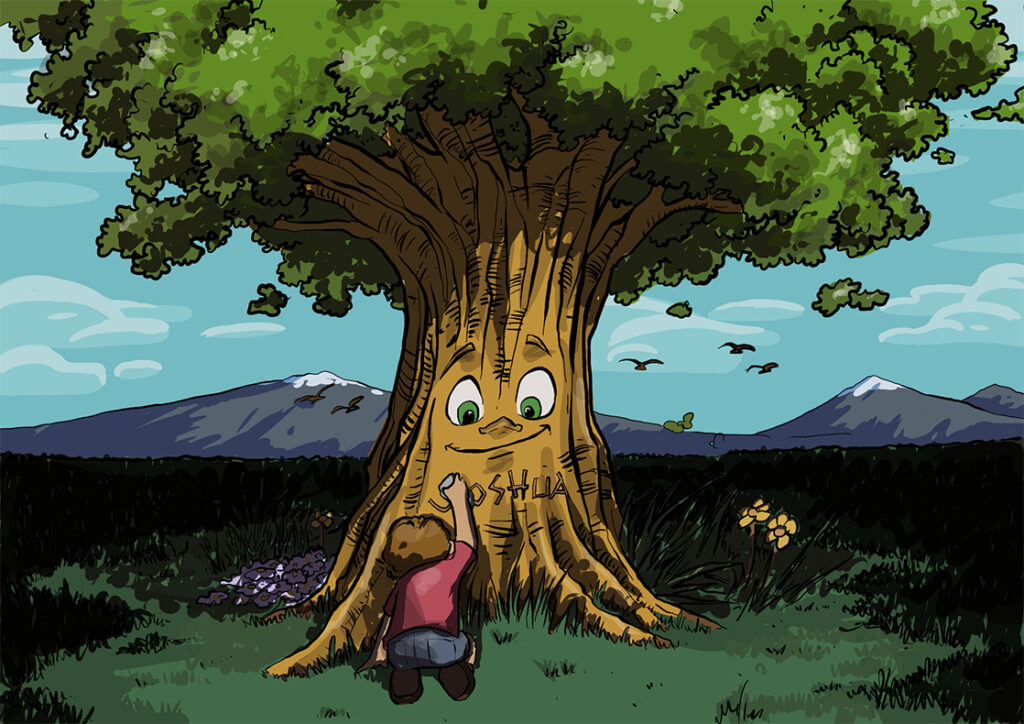 The Birth of The Tree of Life
---
Dreams don't happen overnight, but through every hardship I've learned that faithfulness, perseverance, and trust are the pillars to promises being fulfilled. ⁣
⁣If you and your family are in need of a giant dose of hope and joy head to Amazon.com and get yourself a copy of my audiobook The Tree of Life.⁣
I promise, you won't be disappointed!⁣
Learn how to come alive where you're planted